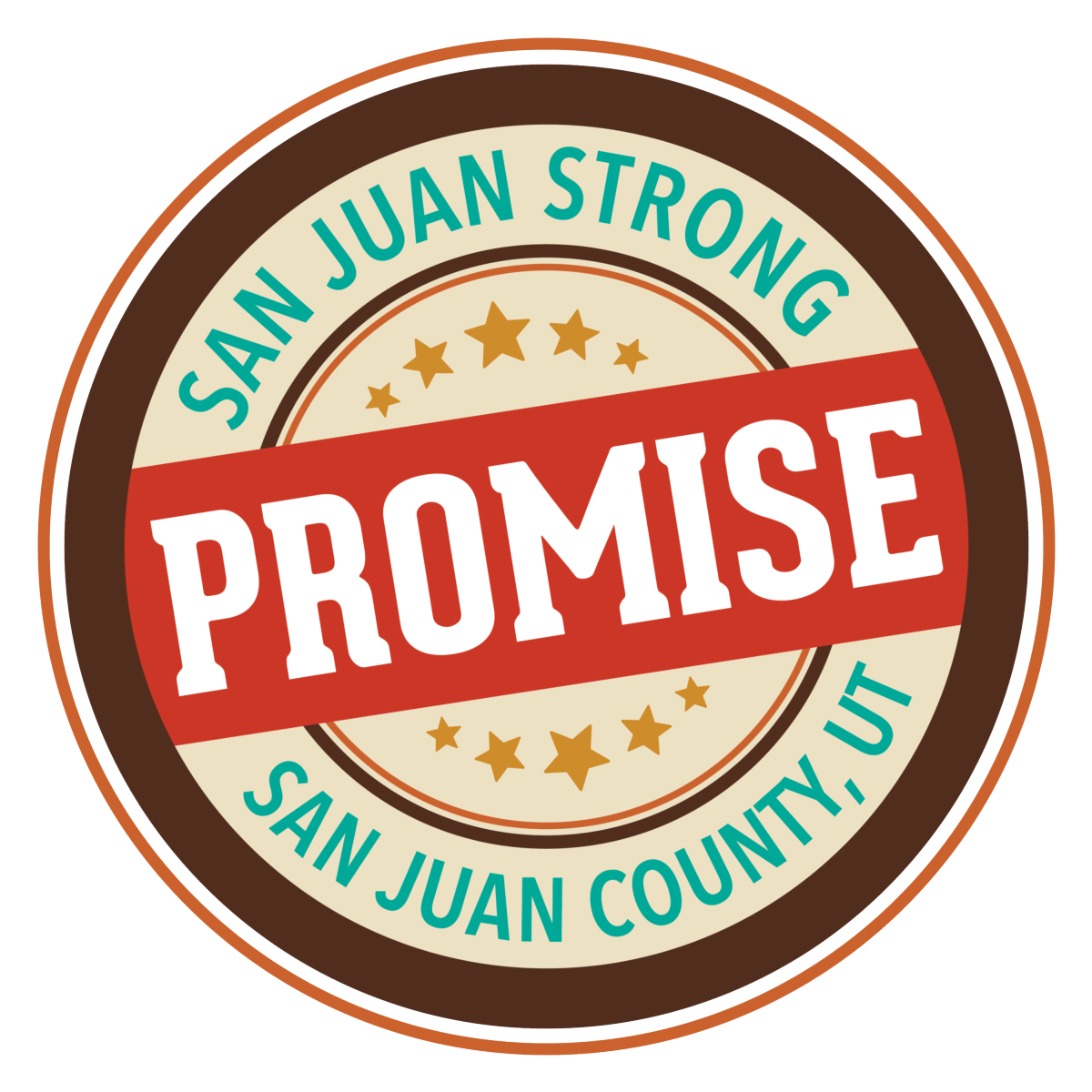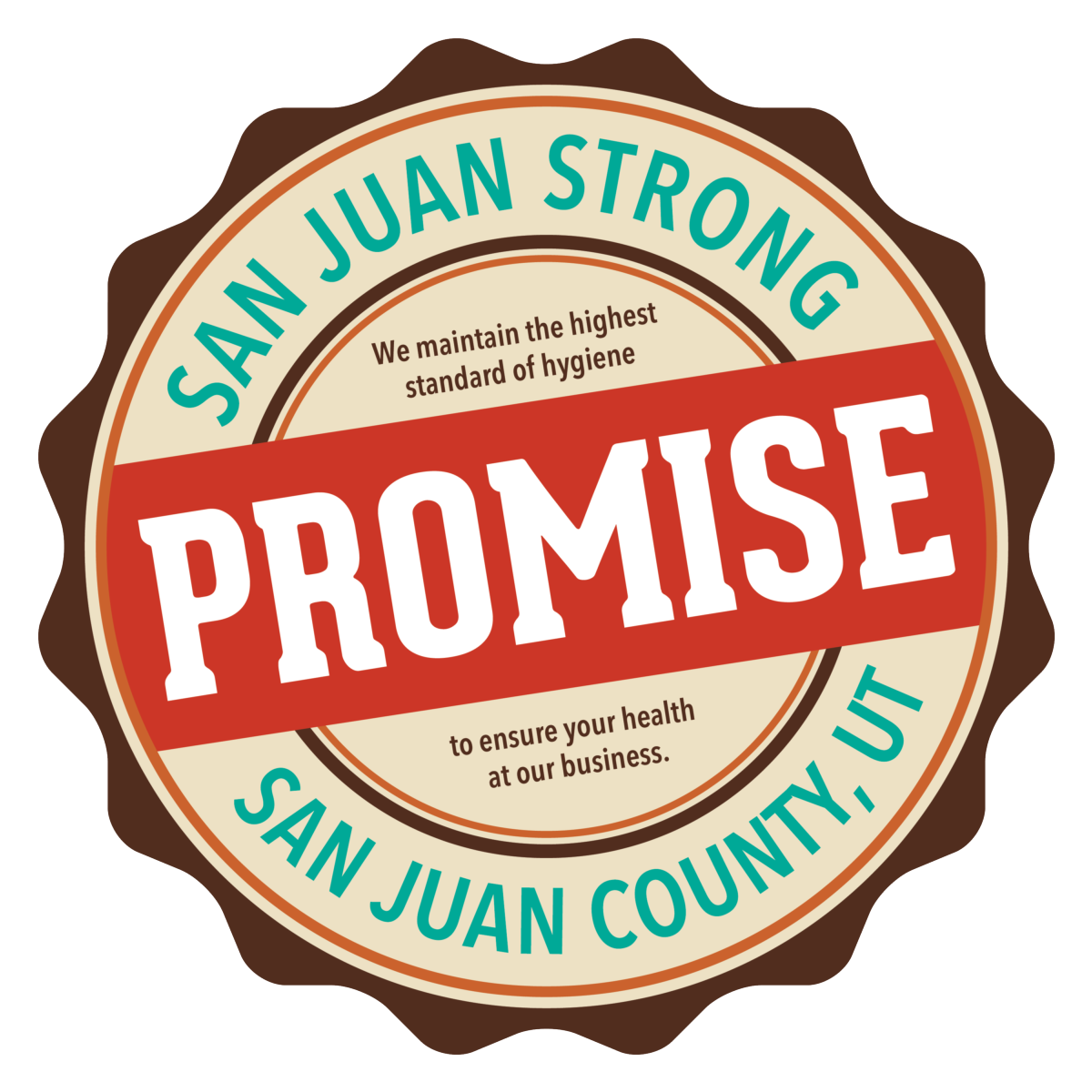 As San Juan Country — Utah's Canyon Country recovers and begins resuming usual activities during COVID-19, we are ensuring the safety of our visitors, customers and locals alike. While restrictions and recommendations may change, we will continue working above and beyond to keep our communities a safe and healthy place to live, work and visit.
The San Juan Strong Promise is a two-fold commitment for businesses and community residents and customers and visitors.
Working together to adhere to the basic principles of this promise, we will be able to maintain operations, keep our doors open, preserve public health and crush the curve of COVID-19.
Together, We Are San Juan Strong. We invite you to join us in this promise.